We had a JCS party last weekend. It was great fun♪:)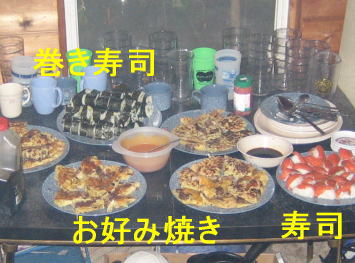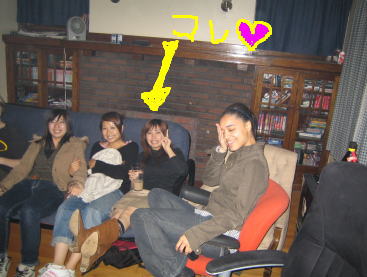 (hey, yasu! i couldnt find you in any pics ive got from mai!!! where were ya!?)
Aico, you prbably have no idea what
JCS
is...
JCS stands for Japanese Cultural Society, and it is like a club that students can learn Japanese culture through conversation with Japanese people, cooking Japanese food, parties...etc...
Okay, I have 2 mid-term exams, a quiz, and an essay about liberal arts education (liberal edu..what the heck..) this week... Gotta go now. Bye!
Manami
Hej aico and Hi manami!
Do you believe in any Astrology or horoscope?
Ive got reserch papaers assignment in Astronomy class, and I have to prove "why Astrology can not predict the future using scientific methods."
why is it???
what is a scentific method???
My guess is that...
Horoscope depends on the Zodiac which are consisted of 12 constellations.
Zodiac are known as a constellation where the Sun was passing when you were born.
So,,, it could be wrong ,,but maybe the size of Zodiac is not divided equaly that I could be different Zodiac.
well, i have to figure it out~!
If you have any ideas, plaese let me know~!
Have a great weeks!!!
Hej da, see you~!!