hejsan hejsan!! hur mår du??
Jag har vara upptagen!! (hello hello!! how do u feel?? i have been busy!)
スウェーデン語はまだまだです。。!元気??アイコはようやく日本食パーティを終えてひと段落ついたところ。。!アイコのブログにてその模様は公開中!!チェックしてくれぇい!
ここでもちょっと日本食パーティのことを話すね。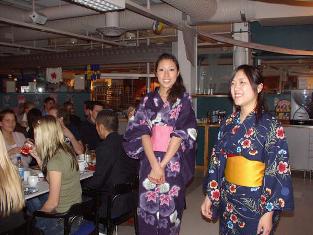 これの計画が始まったのが9月の中旬でおよそ2ヶ月、16人の日本人と2人のスウェーデン人のお手伝いさんに囲まれて準備してきてんけど、最終的にはみんな涙涙で、"みんな大好き!"って言って終わることができてほんとよかった! 174人のゲスト中100人は自分でチケットを買って来てくれた人たちやから、日本に興味がある人が多くて嬉しかったよ!日本、いい国やナって思った!! こっちに来る前に"なるべく日本人と一緒にいないようにしよう"って思ってきたけど、今はそういう風には考えてなくて、日本人の中でもいろんなバックグラウンドがあって、話してるとすごい楽しくて、今はあの人たちに出会えて幸せやナ~ってかんじ!!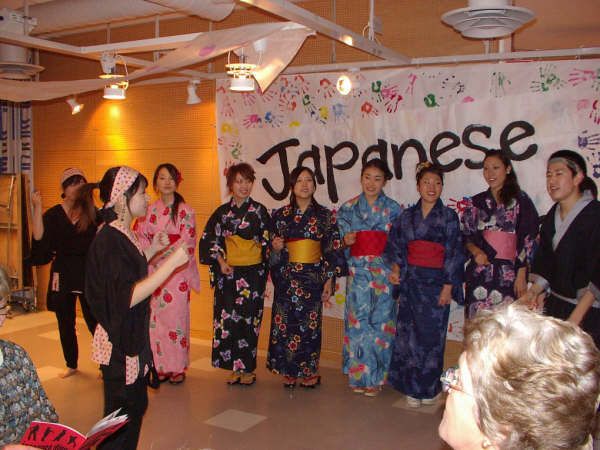 ウィスコンシンは寒くなってきた? こっちは風が強くて、4時には外が真っ暗ってかんじ・・こわいでぇぇ・・
hey guys!! I didn't think it's my turn..sorry!! I ckecked like every 3days..but nothing has changed..so I thought.."??weird"..but it was because of it's my TURN!!! SORry!!
Guys..finally I feel this..im going to leave tomorrow!! tomorroW..!! this is so cool!! because I've wanted to study aboard since i was 12..now im 20!! it took 8 years to make it come true..
I think 1 year is very very short time..I haven't met some of my friends for 1 or more than 1 year..it's the same..just I won't be in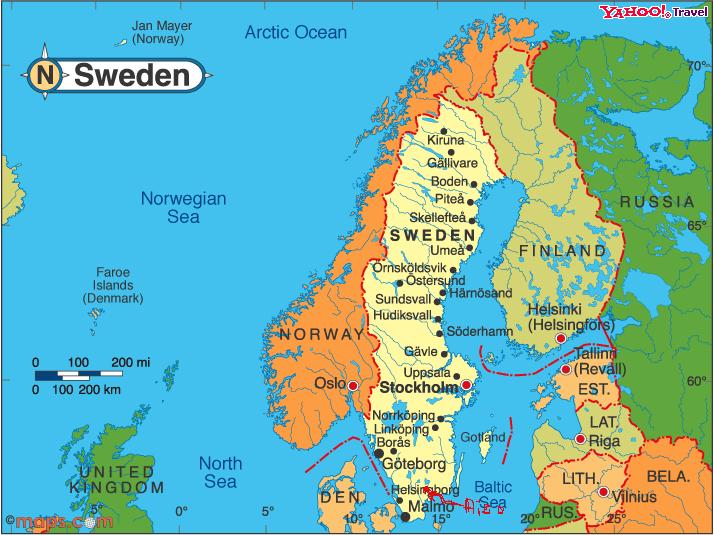 Japan for 1 year. but my friends say to me "I will miss you a lot!!oo..im going to cry..so sad!!" Then I asked myself that "leaving Japan for 1 year is..something that much sad..?? really??" so weird..!!
But guys i will have fun in Sweden :-) Too many accidents happened during this 1 and half year..but finally FINALLY..i can study in foreign country.
I will mail you from there and of course add some comments and picture on this blog!!
aico
Hey Hey!! how are you doing?? Im doing really GOOOD...
well..I had many problems..finally..i am on the way to go to Sweden :-)
How is living in the other country like?? oh im so excited!!
Manami..you are in Japan,right?you got the licence?? are you gonna drive in US?? Yasu, you have plan now...right?? what are you gonna do??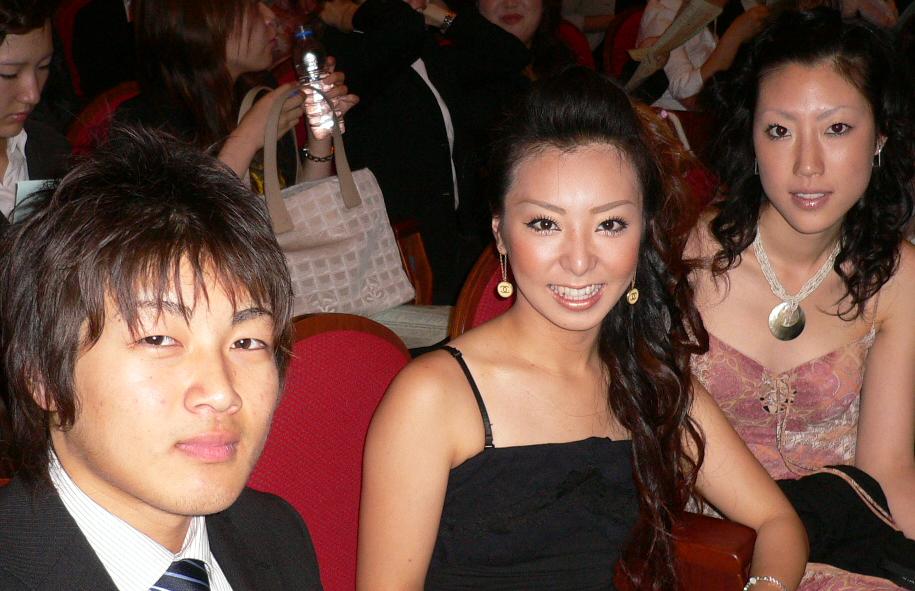 Thank for nice picture manami!!
I don't find you in it but maybe because of you took that pic..??
ok..here is a pic of the party which i went! I took this pic so I guys won't find me..but this was great party I've ever been :-)
Manami, when are you coming back?? Why you say "kurushii" on ure MSN ??
Im worried about you!!
Now Im taking class about Mass media which is so interesting..!!
We are talking about Women on the advertisement.
Women on the advertisement are objectified..and treated as a stuff.
OBJECTIFICATION=turning women into objection
Many girls and women think they (women on the ad) are beautiful, and buy many stuffs to be just like them. But they fail..because women on the ads are impossible to be..their faces are made by computure technique. Thier bodies are made by computure..but women try to buy stuffs again and again..till they can be just like women on the ads.
Reactions of girls..
1 self-evaluation
they compare thier bodies with bodies on the ads.
2 self-improvement
For example: they find out that "oh..if I try this lip stick, I can become like her?"
3 self-enhancement
Girl improves her self-esteem by finding ways that she is actually prettier than the model.
A girl determines that the model's beauty is not realistic and avoidable comparing herself with the model.
Because of the Ad or mass media, the normal women's body is becoming thinner and thinner. that is one of the biggest problem in the mass media now.
And one more funny trueth about selling stuff..Tobacco..
Tobacco kills more peole than WW2. Tobacco company try to make an attractive advertisement for young kids, because if they get old costomers, customers will die soon. Tobacco company want costomers to smoke for a long time. For that they try to get hearts of young kids!! scary but interesting truth,right??
okay..why I wrote about this..because I need to review for my test!!
hehe thank you for reading all of my study :-)
oh of course I need to study more :-D
okay you guys..have a nice day in Wiscosin!! I still wanna know about Wisconsin!
Good night
aico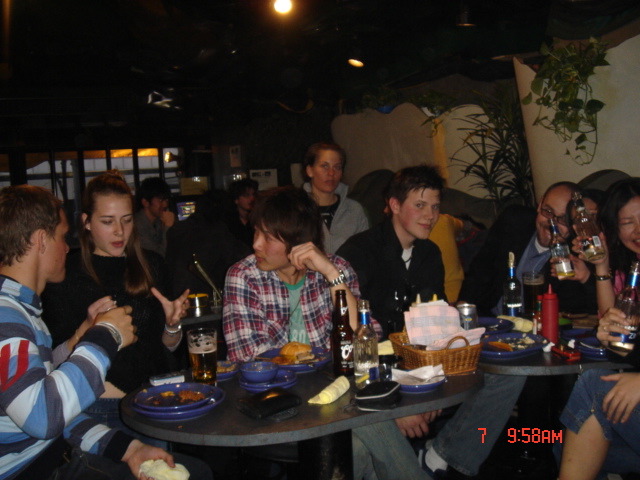 最近のあいこ
今度、留学生のサッカーチームにジョインします☆
トーナメント戦らしいです。
スウェーデン人の友達にさそわれました。
それから、次の日に、日本人の友達に"サッカーしよう!!"と誘われました。。
彼女はアメリカグループでした。
敵です↓
笑
*******************************
最近、学校のジムにかよっています。
かなりアクティブアイコになってます。
二人は太ったりしましたか??
あたしは留学生に彼らのの筋肉を見に来てるとおもわれていました。
ってか、自分やん。。そんなに自分の筋肉見つめないで。。!
*******************************
最近スウェーデン人の友達が増えました。
次第に、アメリカ人の冗談の面白さに気づきました。
*******************************
たくさん留学生の友達ができました。
ちょーしこいて英語で話してたら、
"when are you going back to ure country?"
と聞かれ、
"where??"
と聞くと、
"korea,right?"
といわれました。。
It happens me a lot
です。
*******************************
Speaking Partnerのコニーがあたしについての作文を書いてくれました。
"愛子さんはスウェーデンのご飯と男の人が大好きです。"
m(__)m
"愛子さんはアメリカにいくつもりでしたが、アメリカが愛子さんをふごうかくにしました。"
コニーは生涯、最高のSpeaking partnerです。
笑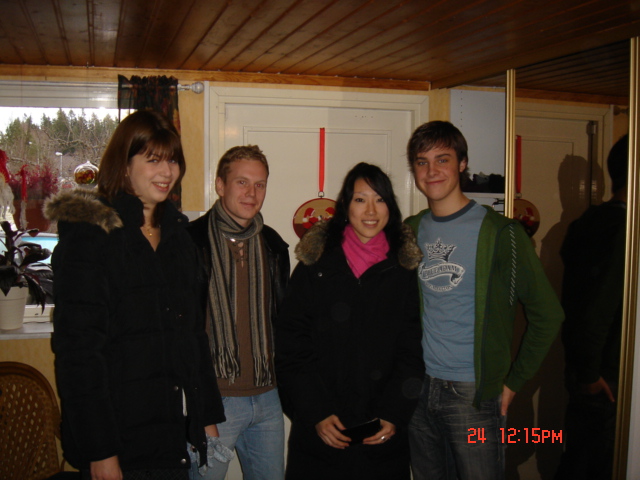 Hi guy how are you doing??
How is your life so far??
Today Im going to talk about "Swedish"..hihi
Im studying Swedish now...liiiiiiiiiiittle by liiiiiiiiiiittle...:-P
anyway..I want you guys to be able to introduce yourself to Swedes!!
1.Hejhej / Hej san
"ヘイヘイ" "へイサン"
casual greeting!! when I meet Swedes in School i just say "hej hej!!"
2.Hur mar du? (mar の aの上には0がついてる)
"ヒュ モ デュ?"
how are you?
3.bra!!
"ブロー"(ロのはじめはちょっと巻き舌)
FINE!!
まぁ。。今日はこんなかんじで!!まだ、あたしもちゃんと勉強できてないから。。。m(__)m
今日、学校から成績表がきました。。どきどき。。"マーケティングと、社会学。。出席不良で葉書がきてたし、落としたかな。。"どきどき。。。ってかんじやったけど、無事、1年で60単位取得☆あと6単位で卒業できる =) ほっとしたわ。。